At the turn of the year we speculated about the potential effect of high temperatures and the swells caused by strong winds on sea ice in the Fram Strait and Barents and Greenland Seas. With the vernal equinox rapidly approaching let's take stock of the state of Svalbard sea ice. Here's one the first "visual" satellite images of the area in 2016 recorded yesterday by the Aqua satellite:
and here is the equivalent sea ice map from the Norwegian Meteorological Institute: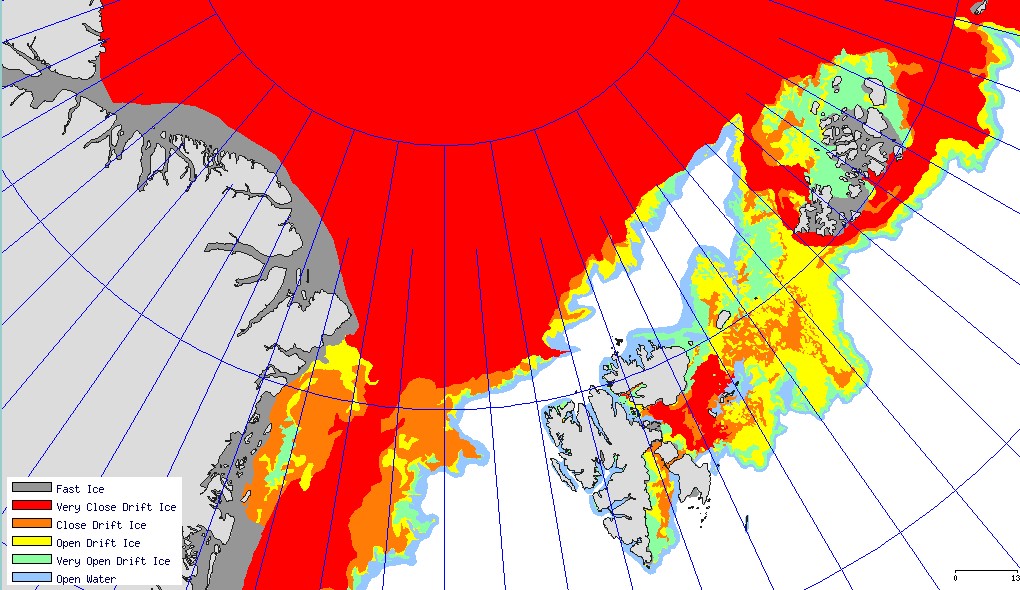 Both sources reveal an unseasonable lack of solid sea ice around Svalbard. In fact an intrepid Northwest Passage navigator who didn't mind the dark might well currently be able to circumnavigate Svalbard!
The Norwegian Meteorological Institute also produce a time series of sea ice area in the Svalbard region based on data from OSI-SAF. It currently looks like this: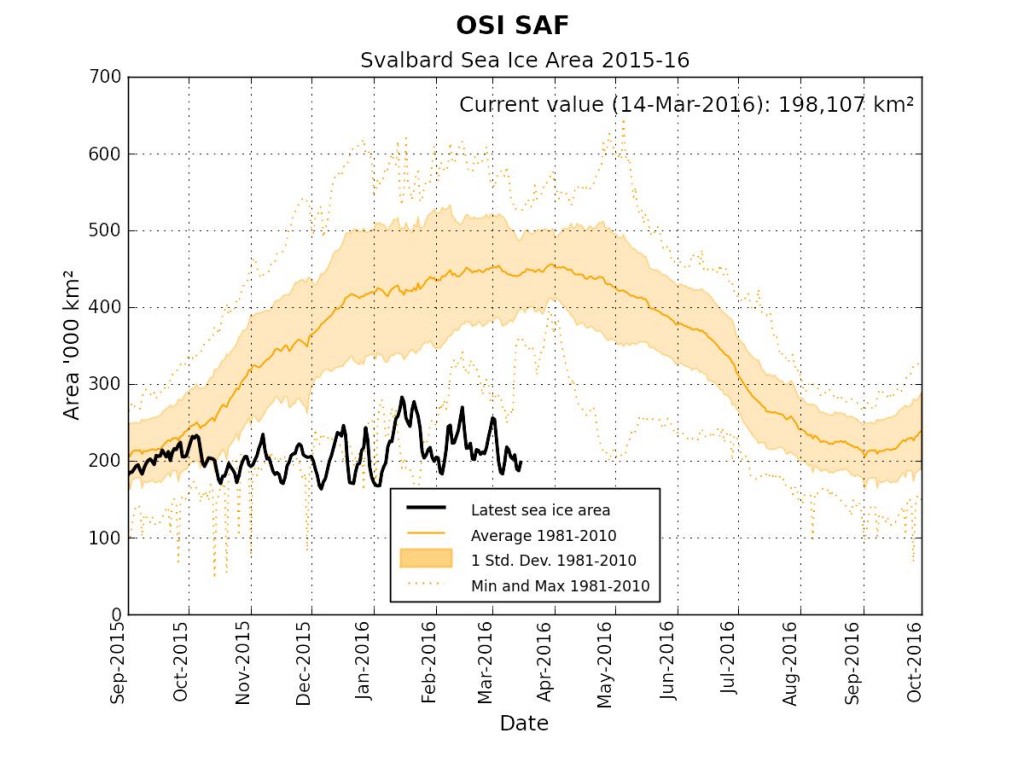 As sunlight returns to the Central Arctic north of 80 degrees there is an anomalously large area of open water ready to soak up the rays. Here is what the Danish Meteorological Institute timeseries of Central Arctic temperatures looks like at the moment: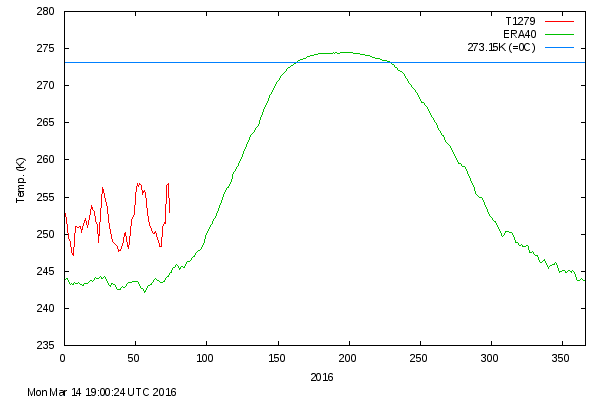 and here is the current Svalbard surf forecast from Magic Seaweed: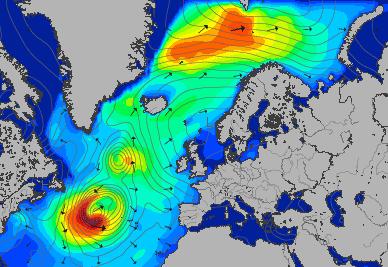 Whilst we speculate on what all this might mean for the Atlantic side of the Arctic over the coming melting season, here's our new Svalbard Sea Ice page which contains a variety of graphs and maps to help us keep track of events on that part of our planet.